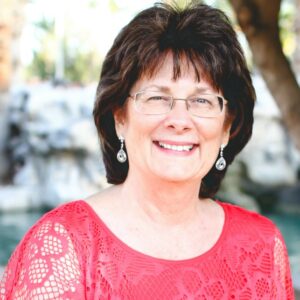 Karen Randau is the author of the Rim Country Mystery series set in the quaint fictional mountain town of Rim Vista, Arizona, below the Rim of the Colorado Plateau.
The series features fast-paced stories with intricate plots and lots of action, told from the voice of view of protagonist Rita Warren.
Karen has traveled internationally and witnessed famines, violence, and hopeful people working to overcome abject poverty. She draws on both her creativity and personal experience to weave together an interesting cast of characters with rollercoaster-like twists and turns.
Her debut novel, Deadly Deceit,
is now available in e-book and paperback!
In it, a cocoon of naiveté shatters on Rita Warren's wedding anniversary, when the murder of her ex-Marine husband uncovers a series of lies and connections that date back to his service in the Iraq war. When a mysterious kidnapper takes Rita's daughter Zoe, she races to meet his demands… before he returns Zoe one body part at a time.
This fast-paced page-turner is one you won't
want to put down from beginning to end!
Connect with Karen